Vintage Boat Winches Set Of 6 As For Parts Or Repairs Bronze Anchor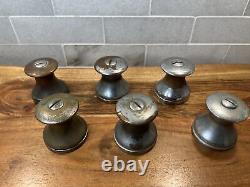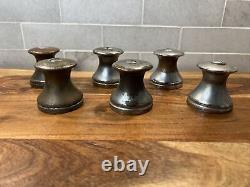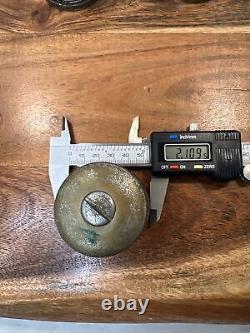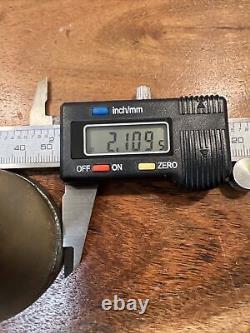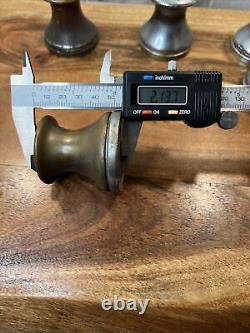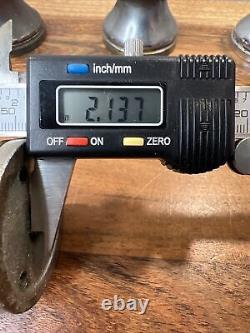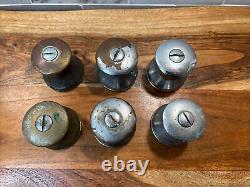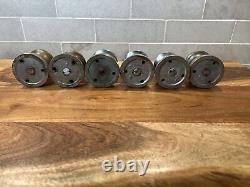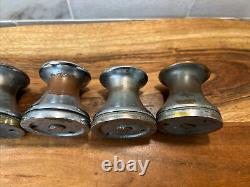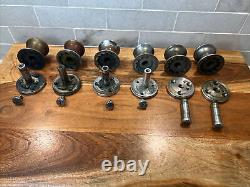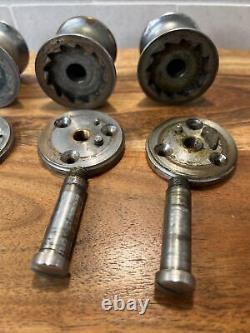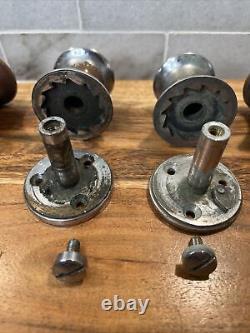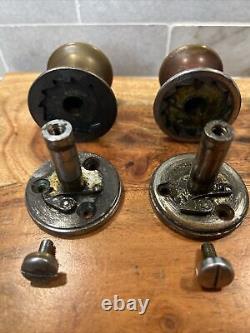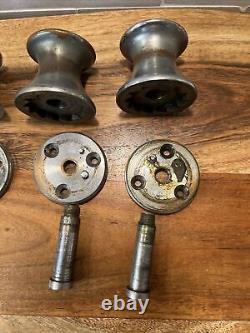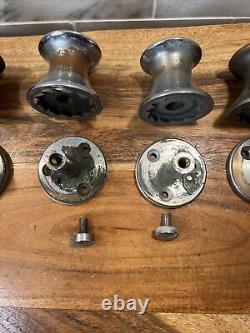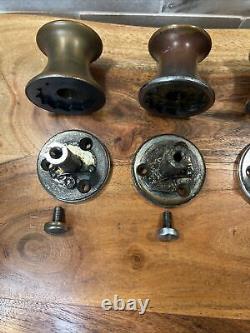 Please review pictures for details of the winches. I think they could be bronze base of the more brown than yellow color which would be brass. I think they will be anchor winches. There seems to be pieces missing inside. The body and base of winch are solid.
The inside parts of tension springs and mounting hardware missing. These are for sale as is.
Not sure of the working ability of each. Will be for a boat builder doing a restoration and know what is needed to make the winches work. Thank You for the interest!