Wooden Boat Parts Chrome Eye Bolts Various Sizes 6 Total In This Lot VINTAGE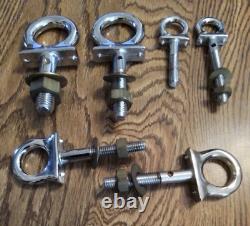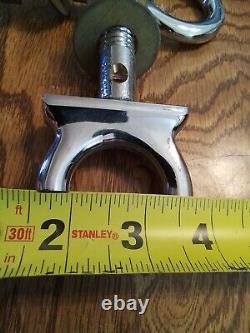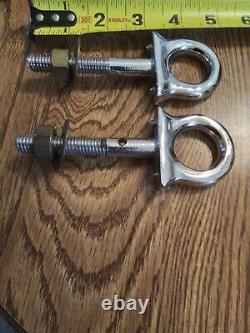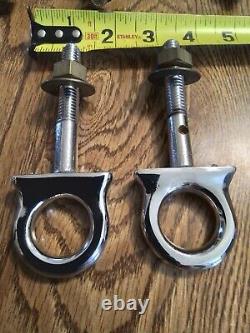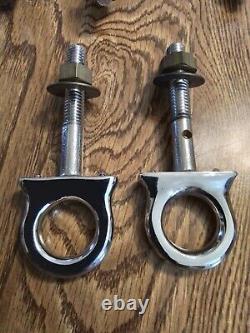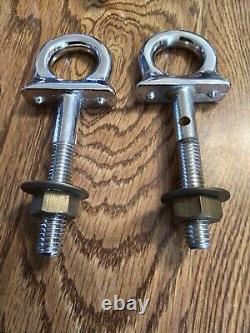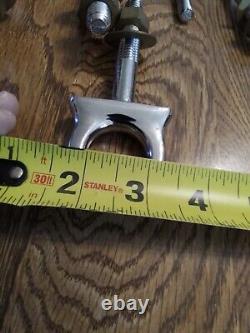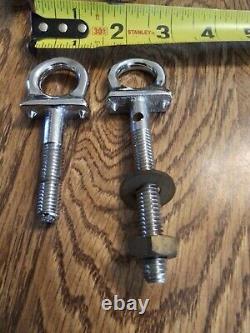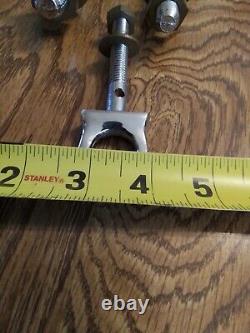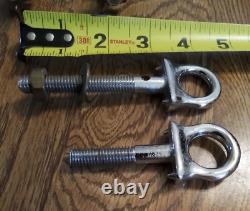 Lot of 6 vintage wooden boat chrome eye bolts of various sizes. A fellow in my town built boats for a hobby- wooden boats. In a very unassuming small home in the suburbs. These parts along with a few others I have for sale came from. These six eyebolts I think are chrome plated.
The two mid-sized are the same. The smallest 2 are the same except shorter bolt. Are nearly identical- one is a 1/2" bolt and the other 5/8" bolt. Bolts are about 3 long. All of the parts and pieces are in excellent working condition except.
The smallest one is missing a nut and washer.