Vintage Ships Boat Sounding Machine Parts Kelvin Type Marine Wood Box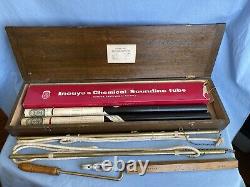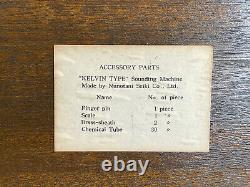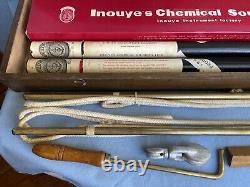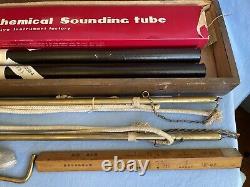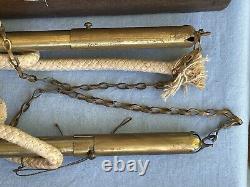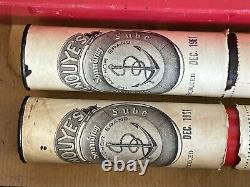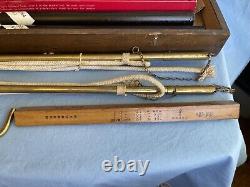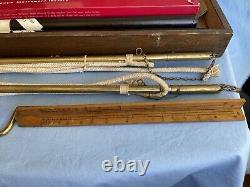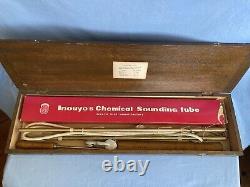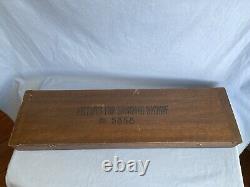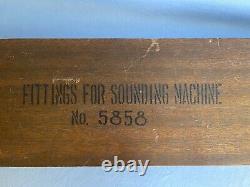 Vintage, 1961 Nunotani Seiki Co. FITTINGS FOR SOUNDING MACHINE No. 5858", "KELVIN TYPE, in original wood box. Items include: Red box, with two tubes, filled with glass tubes. Wooden measure, with Japanese markings.
Brass hook with wood handle. Wood box, with hinged lid and finger joint corners, measures 28"L x 7 3/4"W x 2 1/2 deep. Noted conditions: The wood box has some scratches. 12 photos are a part of this description.