RARE Vintage 50th BELL AUTO Speed PARTS CATALOG 1923-1973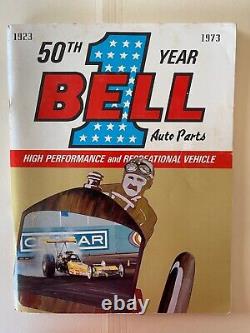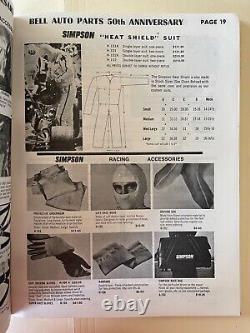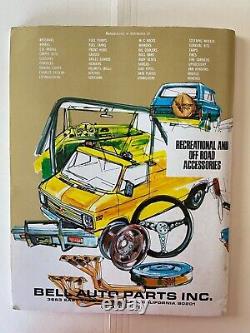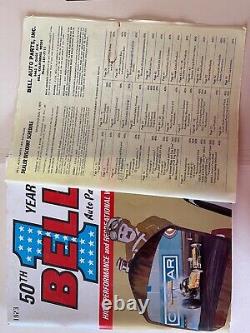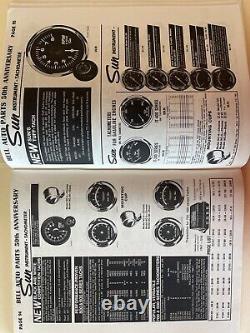 ORIGINAL - VINTAGE BELL ANNIVERSARY AUTO PARTS CATALOG. Great cover art - Vintage driver with Drag racer in grill. This item was used by Norm Rapp Racing Equipment as a parts reference.
The cover has no tears. It doe have some slight hand print discoloring in the top half but over all for it's age it is in very good shape. A few items are circled in pen on pages 16-17. For more information see NormRapp.