Antique 2.65ct Diamond and Emerald Platinum Ship Brooch Circa 1910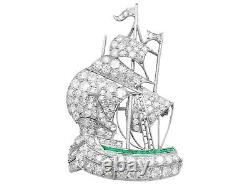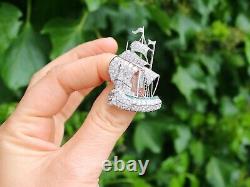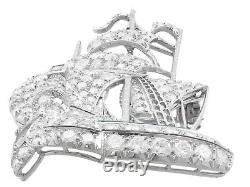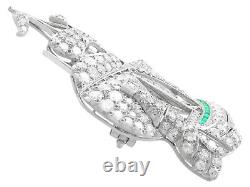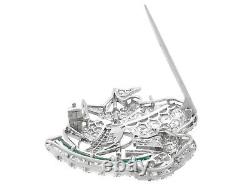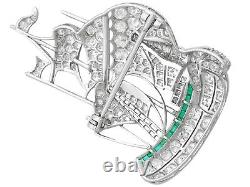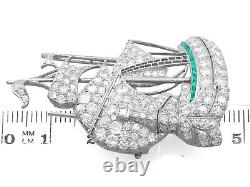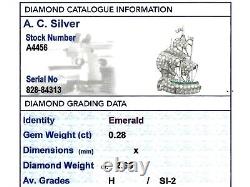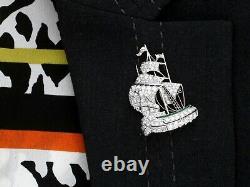 The bow is accented with an individually displayed step cut diamond held in a rectangular collet setting. The finer details of this impressive nautical brooch, such as the platinum rope ladders and masts, are accented with millegrain decoration.
The brooch secures to the reverse with a hinged pin and safety clasp fastening. This magnificent 1910 brooch is supplied with an IDGL diamond grading report card. The brooch has been independently tested using state of the art technology (Niton XL2 Analyzer) and verified as platinum.
Rather than regarding inclusions in coloured stones as harmful, in small sizes and numbers that do not in any way detract from their beauty, they should be regarded as adding to desirability, for they provide identifying characteristics. Reference: The Connoisseurs Guide to Precious Gemstones, R. Images do not always reflect the true colour and brilliance of gemstones and diamonds. The video however provides a truer representation of the actual colour and showcases each stone. The brooch is a very good gauge of platinum and is in excellent condition.
Reflections in photographs may detract from the true representation of this fine diamond brooch. Content (total) 2.65 carats. Content (total) 0.28 carat. Length of setting 4.7cm/1.85. Width of setting 3cm/1.18.
Height of setting 1cm/0.39. Andrew Campbell founder and owner of AC Silver has been dealing in antique diamond & gemstone jewellery and antique sterling silver since 1977.
In addition to his high quality Newcastle-based shop, Andrew has developed what is now an established and internationally recognised online store. All orders placed before 2pm GMT are dispatched the same day. Company Name: AC Silver Unlimited.