VINTAGE Model Pond Yacht JOB LOT Fittings, ANTIQUE Boat KIT, 60s Project, Parts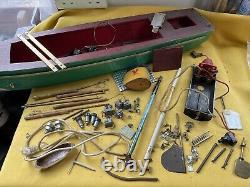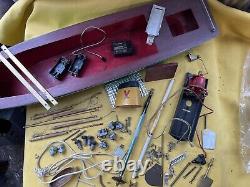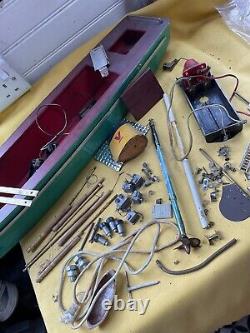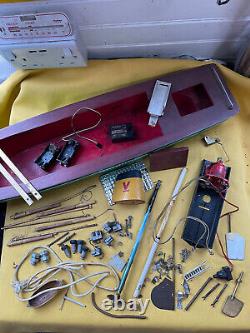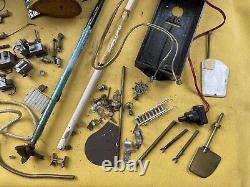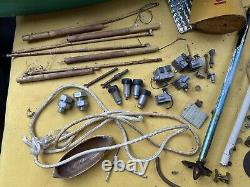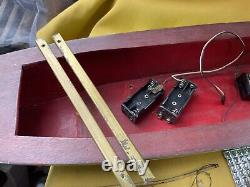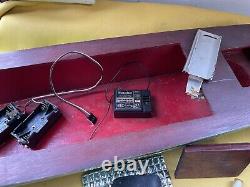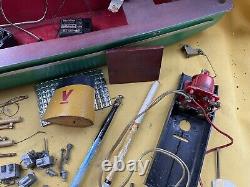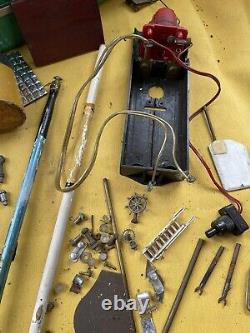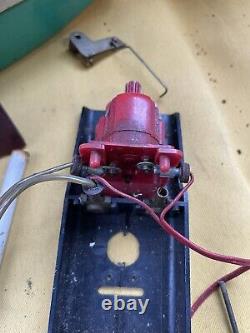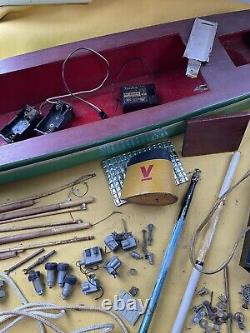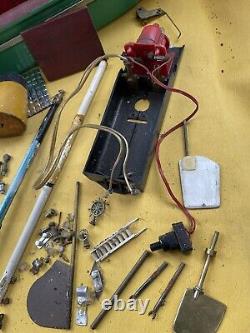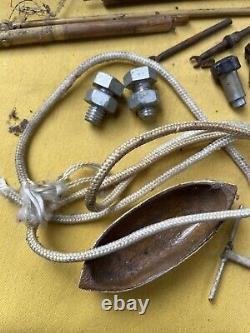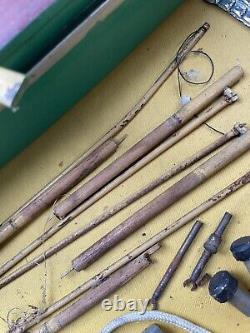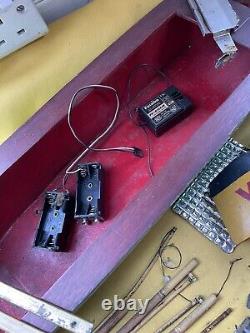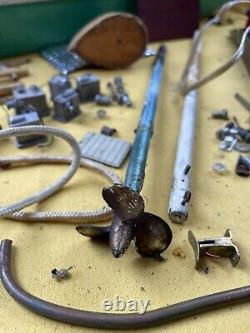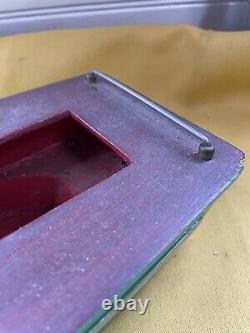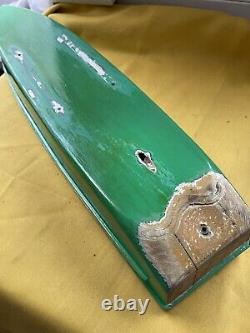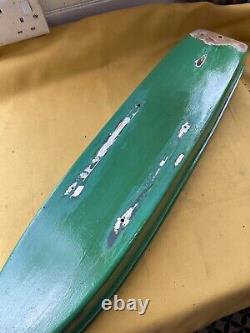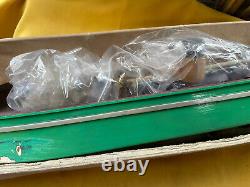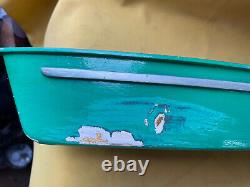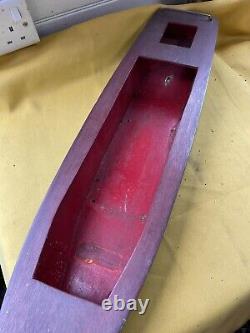 Offered is this beautiful battery powered Pond Yacht project KIT - accompanied with various fittings and multiple VINTAGE components. Manufactured in England, in the early 1960s - this is a genuine VINTAGE Pond Yacht - which appears to have some of the components and mechanisms for being battery-operated - and with several bags of fittings and spare parts, makes this a wonderful opportunity for Pond Yacht enthusiasts to acquire an old-fashioned Pond Yacht, ready to play with and complete as they wish. Presented in a lovely deep green colour - this wooden antique Pond Yacht is handcrafted from wood - and has a beautiful shape and styling - very similar at first in shape and appearance, to the popular and sought-after Bassett Lowke pond yachts of the 1920s and 1930s. The body has been part-sanded in places - ready to be re-painted - the woodwork is in great condition and has no rot or damage. Has been in attic storage for several decades.
The Yacht and the bundles of spare parts are in good condition overall - and there are lots of individual VINTAGE antique components and spare parts - all of which are period pieces. With rigging, several brass rudders, a brass propeller - and many other brass and metal period spare parts - there are masses of individual metal components - with lots of antique Pond Yacht pieces in total. A rare and unusual opportunity to acquire a Pond Yacht project - capable of creating a wonderful piece eventually. Lovely Model Boat for Collectors and Enthusiasts.
64cm wide x 8cm high x 15cm depth. There is great value to the individual components and Pond Yacht spares alone, especially the Brass pieces - so this is a great JOB LOT bundle for some to enjoy! Open to sensible and fair offers. Please see my other Pond Yacht Listings. This item will be dispatched via ParcelForce 48 Hour service, to provide security and safety for the item.